Punta Cana Tourism and Vacations: Best of Punta Cana
About Punta Cana
Trust the postcards—Punta Cana really is as amazing as it looks. For top-tier R&R, go all-inclusive: You'll spend your days lounging by the pool, dining at five-star restaurants, and getting pampered at the spa. When you've had your fill of piña coladas and beachside cabanas, venture beyond the resort to some of the island's best natural gems. Go ziplining, explore underground caves, and take a dip in the cenotes at Scape Park in Capa Cana. You can also cool off in the freshwater lagoons at Indigenous Eyes Ecological Park or hop over to Saona Island for an untouched (and less crowded) piece of paradise. If you can squeeze in a game of golf, head to Punta Espada for a quick 18 with sweeping views of the ocean. There's so much more to do, and we've got all the best recs below.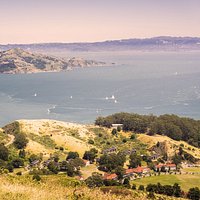 An outdoor adventure guide to Punta Cana
Sitting still is not an option for me, so I'm always on the lookout for adrenaline-filled experiences when I travel, and Punta Cana seriously delivers. There are so many activities to try—from sailing to surfing, caving to horseback riding—that you'll never do the same thing twice (unless you want to).
Explore Punta Cana by interest