Explore

Grand Canyon National Park
Grand Canyon National Park Tourism and Vacations: Best of Grand Canyon National Park
With two billion years of geological history, "grand" could be an understatement
An average of 5 million people flock to Grand Canyon National Park's rim every year. At 277 miles long, 10 miles across, and as much as a mile deep, this World Heritage Site is as beautiful as it is vast. Indeed, Theodore Roosevelt called it "the one great sight which every American should see." Visitors drive and cycle the canyon's edge to stop at spectacular viewpoints, while the most prepared and fit travelers hike into the canyon's depths on trails like Bright Angel and South Kaibab.
Traveler Spotlight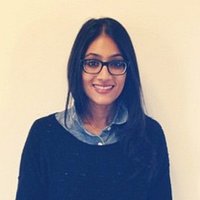 Grand Camping in the Grand Canyon
When it comes to exploring the great outdoors, it doesn't get more epic than the Grand Canyon. A favorite with both experienced campers and beginners (my people!), this famed national park features breathtaking views, quaint stores, and historic sites—all socially distanced to the max. Keep reading for my must-see spots for the perfect summer adventure!
Dig Into Grand Canyon National Park
Stories, tips, and guides