Amusement & Theme Parks
Nature & Wildlife Areas
About
Aloha, Sea Life Park is open with limited capacity special Dolphin Encounter programs daily except Wednesday & Thursday! Reservations are required! The award winning KaMoana Luau is also open on Sundays, Tuesdays and Fridays. We will be announcing the opening hours for the entire Park soon, stay-tuned. Voted Hawaii's Best Attraction in 2020!
Does not meet animal welfare guidelines
Tripadvisor does not provide bookings for this experience because it does not meet our animal welfare guidelines.
Tours & experiences
Explore different ways to experience this place.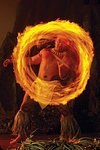 See what travelers are saying
Fun day with two young kids.

I was surprised with the bird exhibit, as this was one of the best parts for our family. You can go in with birds and they give you seeds on a stick (for free) that you can feed the birds and they land on you. This was so much fun for us and our 2 young children. We did the Reef Encounter, which was amazing to be able to swim that close to the reef sharks. To be honest, I thought they were babies so I was a bit surprised at how large they were. They were still fairly small I think they said they were around 6 or 7 years old. I was disappointed that there were no sting rays in there though. They had one on the other side and said they were training it. The fish were large and they let us give them a piece of food. I emailed ahead about using our own snorkel masks because our 5 year old can only use the full face mask. Must have been a misunderstanding because we brought them to be told that we couldn't use the full face mask, which resulted in a meltdown. So me and my 5 year old still swam but we didn't get the full experience of being able to snorkel. The whole place is quite clean and the staff were friendly. The locker room where you change into bathing suits can definitely use an update, as well as more than one bathroom. We ate at the cafe, and it was pretty decent. It isn't a huge place but took a good part of our day as we caught the shows. We took the local bus and unfortunately it only comes once an hour. We caught the last one and there were some teenagers drinking and shouting, which was worrying our little kids. Would be nice if there were more buses or a cheaper shuttle that we could have gotten from Honolulu. I didn't even mind the long drive because we got to sight-see along the way.

Written January 9, 2023

Excellent show with great variety and storytelling.

I attended a Luau here in October. I booked this through travel shack. The coach picked me up from my hotel and we did a couple of other pick ups but then went to the sea life park. It is shut to the main general public and the park is closed off. However you do pass a couple of attractions that you can glimpse at. The Luau is well organised. I had the gold package with a flower lai. The food is a buffet and the choice ok. Because I was on my own I found it difficult to get up for drinks etc. if you are with someone else you can help each other without compromising your seat or leaving possessions. The show itself was amazing. A great variety and storytelling. The gold package with a flower lai, close seating and first buffet serving was worth it.

Written February 23, 2023

Small park, young kids loved it, friendly staff and nice shows. Great value.

We spent about 2 hours in this park with 2 young kids (6 and 8) and 2 seniors. The park was small enough that we didn't not exert ourselves. Everyone enjoyed the dolphin and seal shows. Kids particularly enjoyed the bird feeding. The park is right next to the ocean and the breeze made the walk even easier. Place does seem a bit run down, for example glass clearly has algae on it, inside. With the amount of sun it gets in Hawaii, I bet it's a chore to keep it clean, but that did stick out like a sore thumb to me. Parking was ~ $10. If you show up early, there are plenty of spaces. We got there about 15 min after they open at 10 am. When we were leaving 2 hours later, it was pretty full, but the park did not seem crowded. Maybe there are other parking in the back. We did not do the "experience" and used the Go City Pass to visit. So it was def good value and we would be back again.

Written April 14, 2023

Not worth the cost

The monk seals and sea lions are off exhibit. This isn't a big park and that puts a dent in what you can do. Parking is $10, entrance for 2 about $70 with senior discount, lunch was reasonable....If you are really desperate it's probably fine. If we hadn't stayed for lunch and the dolphin show we would have been done in an hour.

Written April 20, 2023

Good for kids, pass for adults

Not yoo much to see or do if you are not with kids. Found the photos of the park a bit misleading, would recommend checking out the scale of the park on google maps. A good number of their exhibits are currently closed. We stayed for about 2 hours and without the Dolphin and Sea Lion Shows we would have left quicker.

Written July 1, 2023

Ok, but not great

The park was small, but ok, it seemed dated & had several exhibits out of order including the Monk Seal area which I really wanted to see. The coolest part was feeding the sea turtles. I would have gone just to do this. It was $4 a cup for lettuce & broccoli & you can keep the small plastic cup. We also got to feed birds which we didn't think would be that fun, but it ended up being really fun. There were several parrots/parakeets that loved my husbands hat for some reason. My teenage sons loved feeding them too The dolphin show was ok. The sea lion show was not that great. We did get to feed some fish little pieces of seaweed which was cool. Several of the fish had sore spots on their heads. The keeper said it was from the well water. Feeding the turtles, birds & fish was fun, but the park needs some TLC

Written July 6, 2023

Disappointing

We travelled from NZ and did the Sea Lion experience. Due to the fact my fingers swelled up after removing one of my rings and I was then unable to remove the other one so was unable to part take in this experience with the rest of my family which was disappointing. While I understand all the terms and conditions and while my swollen hands weren't Sea Life's fault, it also wasn't something I could have foreseen when booking something 2 weeks in advance. No refund given as per the terms and conditions but also just a complete lack of customer service from management, no we can't refund you but as a consolation we'll give you a complimentary photo of the experience, just nothing. The whole day cost us $600 NZD for the 4 of us so the above just made it a really expensive and average day.

Written July 9, 2023

A bit of a let down but beautiful drive out there!

I have always wanted to visit here. We visited while in port on a cruise. It is in a beautiful location. We took some amazing photos. There was quite a bit of the park closed. We did get to see shark feeding and dolphins feeding. Our adult daughter loved the aviary enclosure. I would say this is a one and done kind of location. Not worth the ticket price but we did enjoy the drive out there from Honolulu.

Written July 16, 2023

Dolphin Exploration…save your money.

As other reviews have said, this park needs a little TLC. We brought the kids here two years ago. We brought them back this time to do the dolphin exploration. Save your money. It's not worth paying the difference vs the dolphin encounter. The only difference is that you are floating in the water when the dolphin floats by. They no longer have the dolphins pull you by their fins or push you by the feet as you might see in videos from around 2016 put out by Sealife Park. When asked why I got a lame excuse about stressing the dolphins (despite them doing the same in their dolphin show) and Covid…because you know…that's everyone's default excuse for anything. The trainer seemed to be new with no personality (Stephanie) and the dolphin they had with us was fairly new and not very responsive to commands. The kids enjoyed it but it was underwhelming for the price.

Written October 20, 2023

Sealife animal park

Sea life animal park was a wonderful experience. We reserved time to meet the dolphins 🐬 and take pictures. We got there at 10:30am, the drive up the coast was beautiful. I would suggest to make those stops to take those pictures. Unfortunately, we didn't stop and I now regret it. We had a large group of 11, 2 children, 1 senior. I was able to rent a wheelchair and have my mom explore. We went on the left side of the park and saw, turtles, birds, sea lions, and the dolphin show. We had lunch at the Kaukau kitchen, food was good, pretty pricy. Food and drinks were not allowed in the pork. Dolphin show was good, we enjoyed the entertainment. Soon after, we swam and met the dolphins. We took pictures, so be ready to spend. It was $190 for 5 physical copies and the digital pictures for the rest. This is quite expensive so be ready for it. Clean up after is an outside shower, bring ocean friendly soap and extra towels if you're staying after. Our agenda after this event was their in house luau. 3 out of 5 because of price, no food or drinks allowed in the park, and not allowed to take pictures during luau setup since they want you to purchase their photos. Staff were very friendly! Overall, fun place to take young children and enjoy the setting! Very windy area, but also beautiful.

Written November 26, 2023
These reviews are the subjective opinion of Tripadvisor members and not of TripAdvisor LLC. Tripadvisor performs checks on reviews.
Detailed Reviews: Reviews order informed by descriptiveness of user-identified themes such as cleanliness, atmosphere, general tips and location information.
---
---
Is this your Tripadvisor listing?
Own or manage this property? Claim your listing for free to respond to reviews, update your profile and much more.
Claim your listing
SEA LIFE PARK HAWAII: All You Need to Know BEFORE You Go (with Photos)
Frequently Asked Questions about Sea Life Park Hawaii
---
---

---

---