10 restaurants worth planning trips around
Indulge in some first-class gastronomical globetrotting

By Esme Benjamin

1 Jun 2022 • 3 minutes read
No trip is complete without a memorable meal; in fact, a thoughtful culinary experience can teach you a great deal about the traditions and trends of a city or region. From Scandinavian stalwarts to street-food sensations in Thailand, here are 10 restaurants worth trips around.
Koks
Ilimanaq, Greenland
Dining at the two-Michelin-starred Koks requires quite the journey. While the main restaurant in the Faroe Islands undergoes an extensive renovation, the team is serving guests at the Iliminaq Lodge in Greenland, where an overnight stay in a quaint waterfront bungalow is part of the culinary experience. The 17-course prix fixe menu includes dishes based on regional proteins (deer, fermented lamb), seafood specialties (seal), and locally foraged wild berries and herbs.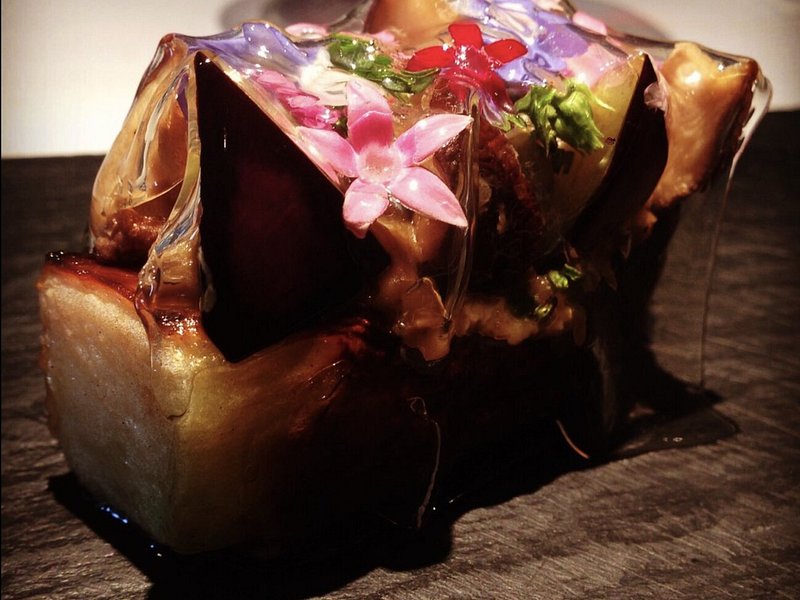 Narisawa
Tokyo, Japan
Chef Yoshihiro Narisawa's deep reverence for nature drives the menu at Narisawa, a celebrated restaurant in Minato, one of Tokyo's less-touristy enclaves. Enjoy an omakase-style tasting menu (during which the chef guides your dining experience) consisting of dishes with ingredients such as sea bass, Kobe beef, and rare mushrooms sourced from across the country. Meals are paired with a top-shelf selection of Japanese wines and sake.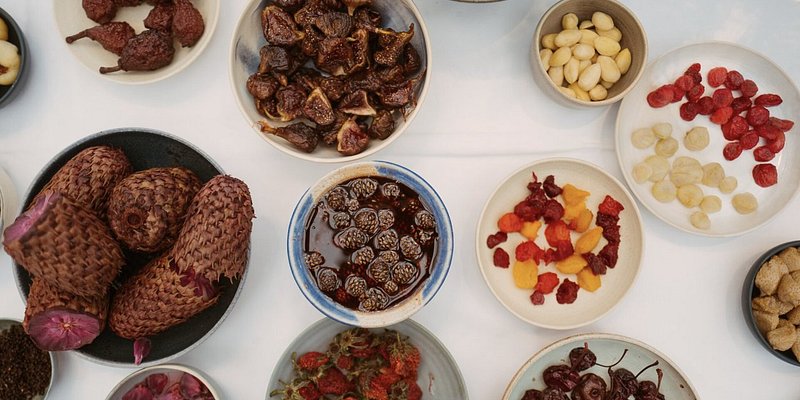 Noma
Copenhagen, Denmark
No list of restaurants worth traveling for would be complete without Noma, which divides its menu into ingredient-themed seasons: seafood (January through early summer), vegetables (summer through early fall), and meat and poultry (fall through winter). An inventive team of chefs led by René Redzepi is constantly foraging for new and unusual ingredients such as moss, quail eggs, and wild game, which means that no meal at Noma is ever the same.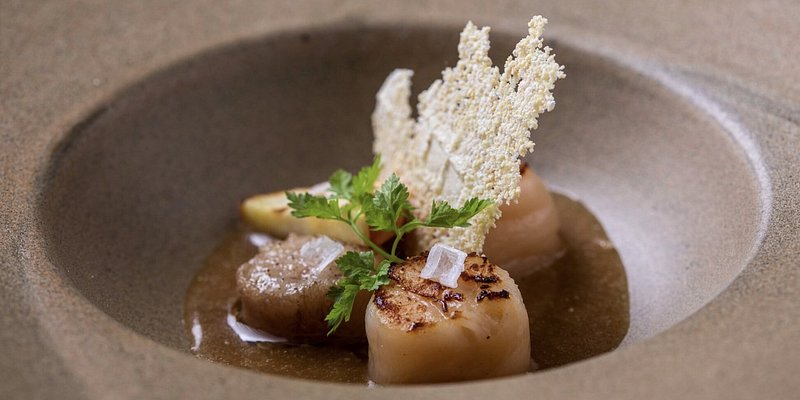 D.O.M.
São Paulo, Brazil
D.O.M is a fine-dining restaurant from renowned chef and TV personality Alex Atala. This award-winning establishment, widely considered one of the best in South America, is dedicated to local ingredients sustainably sourced from the Amazon basin. The result? A menu full of only-in-Brazil culinary masterpieces like hearts-of-palm fettuccine and ants paired with juicy pineapple—in short, dishes that will push you out of your comfort zone in the most delicious way.
Central
Lima, Peru
At Central, the 20-course tasting menu is inspired by the diverse Peruvian landscape and distinguished by the talent of award-winning chef Pía León. Expect dishes showcasing ingredients from the Peruvian coast, the Andes, and the Amazon, from fresh scallops to cactus milk.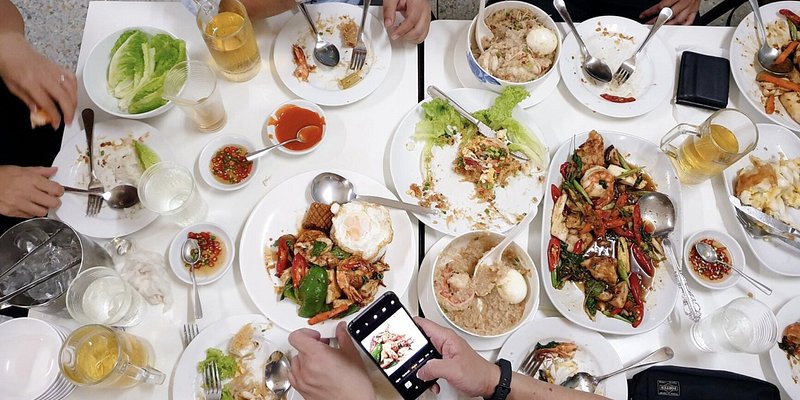 Raan Jay Fai
Bangkok, Thailand
This no-frills, seven-table establishment on bustling Maha Chai Road became one of the continent's most sought-after reservations after it was awarded a Michelin star in 2018–a first for a street-food venue. Here, 76-year-old chef and owner Supinya Junsuta dons her signature goggles and red lipstick as she whips up crab omelets and drunken noodles with seafood. You'll have to wait for a table, but you'll hardly complain with food this good.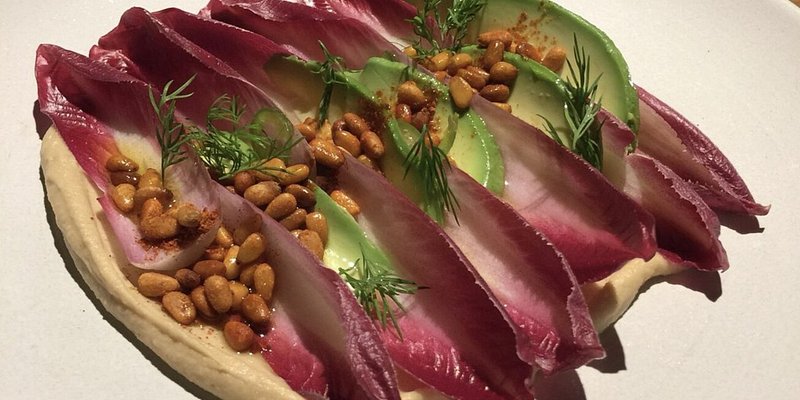 Cosme
New York City, New York
Cosme, a sleek Mexican restaurant situated in the Flatiron neighborhood of Manhattan, is owned by celebrated chef Enrique Olvera, but it's Gustavo Garnica who helms the kitchen. His seasonally sourced dishes stay true to classic Mexican flavors and include highlights like octopus tostadas, wagyu beef huarache (fried dough traditionally filled with pinto beans), and duck carnitas.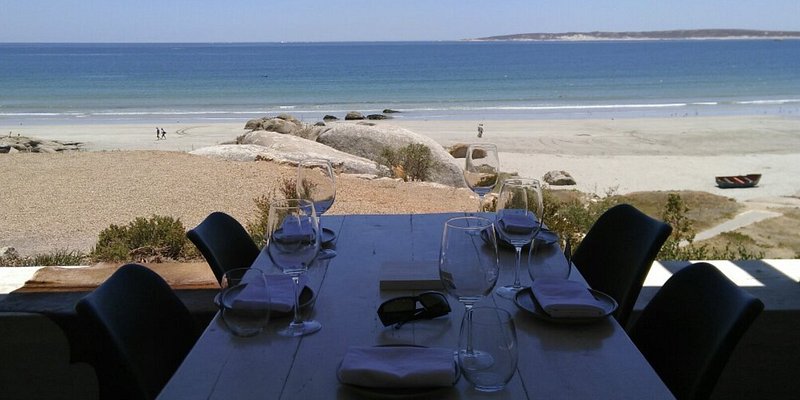 Wolfgat
Paternoster, South Africa
Located in Paternoster, a seaside town about a two-hour drive north of Cape Town, Wolfgat offers an unforgettable ambience alongside a spectacular menu. Housed in a 130-year-old building on the coast, the restaurant is nestled among ancient caves where archaeologists have discovered ceramic remains and sheep bones dating back 2,000 years. Chef Kobus van der Merwe, a champion of local ingredients like springbok loin, sources all his ingredients from within a six-mile radius.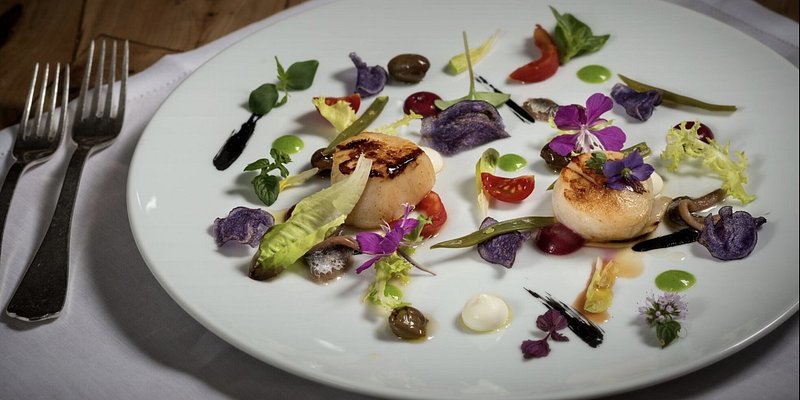 St. Hubertus
San Cassiano, Italy
At St. Hubertus, a three-Michelin-starred restaurant in the northernmost reaches of Italy, meals begin with prosciutto and prosecco in the kitchen with chef Norbert Niederkofler, followed by a parade of dishes sourced from the restaurant's alpine surroundings. Everything you'll try has "something greasy, something crunchy, and something fresh"—a truly satisfying balance.
Rodney Scott's BBQ
Charleston, South Carolina
Nostalgic barbecue dishes smoked to perfection keep diners lining up around the block at Rodney Scott's, which has outposts in Alabama and Georgia in addition to its original Charleston location. Pitmaster Rodney Scott uses a time-tested technique of smoking the whole hog overnight in pecan, oak, and hickory woods. There's also a mouthwatering bevy of classic Southern sides available, including mac and cheese, cornbread, and collard greens.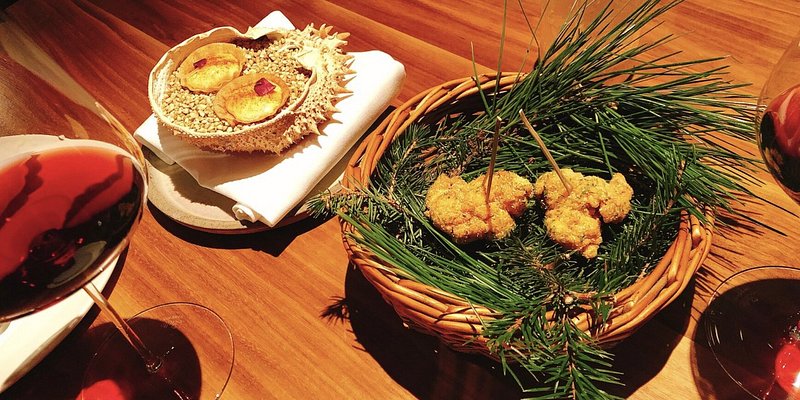 The Clove Club
London, United Kingdom
Using the finest heritage ingredients from across the British Isles and beyond, Isaac McHale, The Clove Club's Scottish chef, creates a tasting menu of sumptuous dishes like hazelwood-grilled lobster and dry-aged pork dusted with Indian spices. The vegetarian tasting menu is just as impressive as the meat-eater's version.