Five ultra-romantic European trips for couples
From island hopping in Greece to hiking in Scotland

By Sahar Khan

26 Aug 2022 • 5 minutes read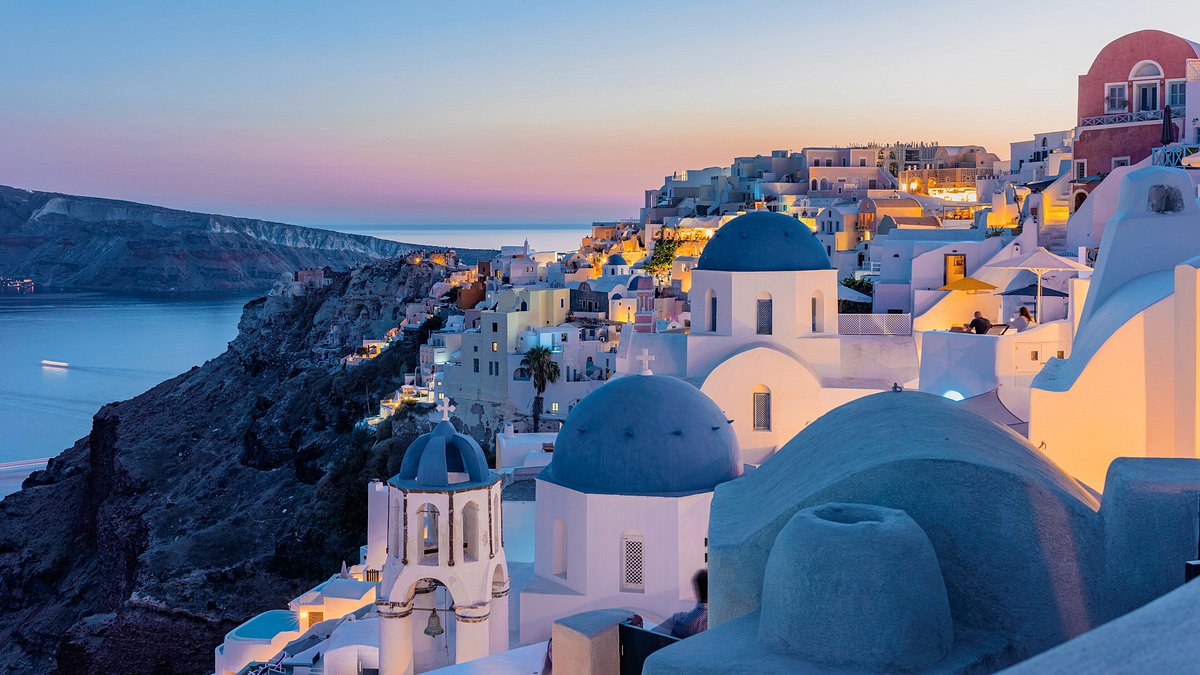 Romance beckons all across Europe. And how could it not, given its landscape is dotted with fairytale castles, intimate restaurants, majestic landscapes, and endless cobblestoned streets? All romantic vibes aside, its many destinations often offer the best of both worlds—relaxing stretches of beaches and buzzy city atmospheres—in a single trip.
While the continent presents endless opportunities for exploration a deux, read on for five trips every couple will enjoy.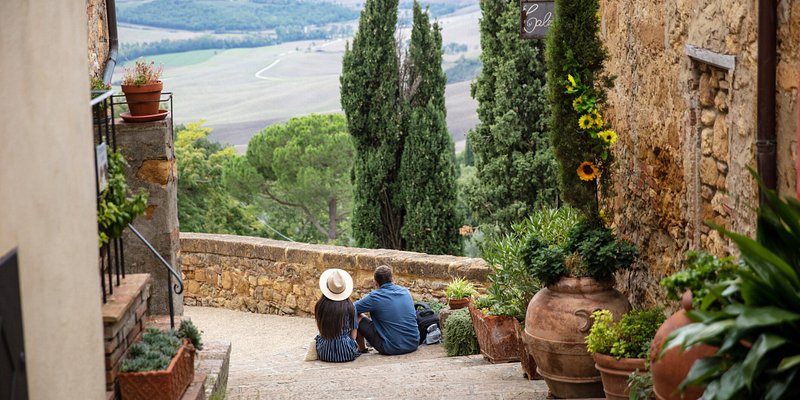 Enjoy history, culture, and wine in Tuscany
The Tuscan landscape never fails to inspire romance given its abundance of sunshine and wine. Florence teems with high culture and sublime cuisine. Stand in front of "David" at the Galleria dell'Accademia and "The Birth of Venus" at the Uffizi and dine at Gucci Osteria—helmed by three-Michelin-starred executive chef Massimo Bottura—in a single day. Admire the terracotta-tiled surroundings in Siena, where a bi-annual horse race is held along the top of the 13th-century Piazza del Campo's shell-shaped slope. To escape the crowds, island hop to Elba, where swimmers can take a dip in pristine waters, hikers can explore trails with Mediterranean views, and history buffs can check out Palazzina dei Mulini, Napoleon's home during his exile on the island. Back on the mainland, Tuscany boasts dozens of vineyards, including the coastal Terre del Marchesato in Bolgheri, reached through an avenue of 400-year-old cypress trees; Antinori, a modern facility known for its Chianti Classico and nestled in the heart of Chianti country; and the less-visited Montecuccoknt wine trail, located on the slopes of Monte Amiata.
Where to stay
Book a room at COMO Castello del Nero, a 12th-century castle-turned-luxury hotel that specializes in wellness. Renaissance-era frescoes and rolling hillside views across the 740-acre estate will vie for your attention. Expect inventive Italian cuisine at the on-site Michelin-starred La Torre. Bespoke treatments at COMO Shamballa Retreat take the holistic route, while manicured gardens inspired by French designs serve as the backdrop for yoga and Pilates classes.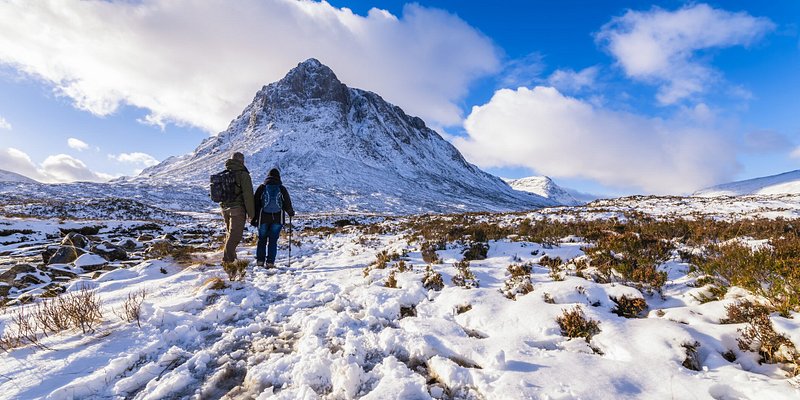 Take in the mystical scenery of the Scottish Highlands
Writers, artists, poets, and painters have been inspired by the ethereal beauty of the Scottish Highlands for generations. Using Inverness as a base, couples can traverse the verdant landscape across a plethora of hiking trails, including the 1.5-hour loop around the Shieldaig peninsula and Fisherfields Round, a more strenuous, multi-day route through a region known as "The Great Wilderness." Nearly 50 whisky distilleries are spread across the region, and fans of the spirit should opt for a tasting tour at spots like Glenturret, the region's oldest distillery dating to 1775, and the ever-popular Glenmorangie. Hearty Scottish meals in cozy restaurants are the perfect antidote to the Highlands' often chilly weather, as illustrated by The Struy Inn, a 19th-century country restaurant where Highland game, flowing whisky, and a wood-burning fireplace make for a delightful evening.
Where to stay
Set in a 19th-century hunting lodge, The Torridon channels a Scottish country manor with blazing fires and views of the brooding sandstone mountains and endless pine forests. The onsite restaurant, 1887, has a pine-paneled dining room that serves as a handsome backdrop to an elevated menu featuring local game and seafood. The hotel can also arrange activities including guided mountain biking, clay pigeon shooting, and archery.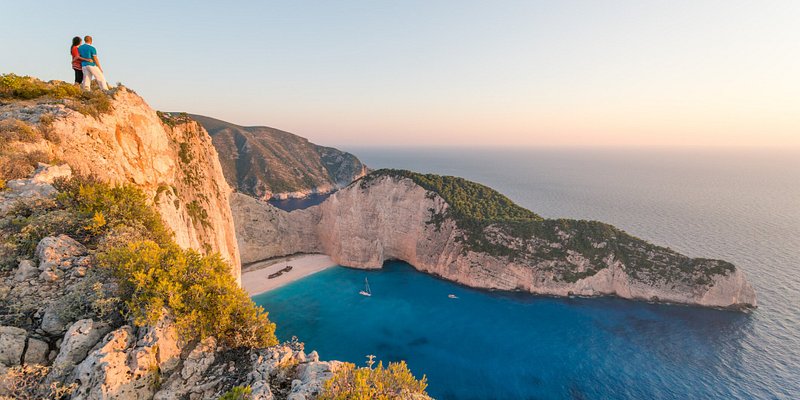 Island-hop your way through Greece
With 227 inhabited islands, picking which Greek islands to visit can feel overwhelmed—and while you can't go wrong, there are a few that are perfect for a romantic getaway, depending on your interests. First up is Mykonos, a party hub with a buzzy club on every beach. The glam Jackie O' on Super Paradise Beach serves champagne cocktails, while Soho House's Scorpios has a more rustic vibe with sunset meditations before the DJ starts spinning. For a special spot just for two, the island of Santorini hits all the right notes with stunning sunsets and intimate eateries. Head to Roka, which sits on a clifftop terrace with endless sea views. Meanwhile, Crete is known for its spa resorts, and Blue Palace offers wellness menus along with secluded suites equipped with private infinity pools. For the ultimate escape, though, make your way to car-less Hydra where people get around on foot or by donkey. Each corner of the island feels far removed from the world, from quaint trattorias such as Il Casta to quiet beaches like Vlichos where loungers snooze under thatched umbrellas and the limitless Mediterranean views make you feel like the only two people in the world.
Where to stay
The quiet Four Seasons in Hydra is a haven where pine trees canopy over the property. Enhancing the romance are a handful of suites with warm, minimalist décor; a private garden; and a veranda with a fireplace and views across the sea.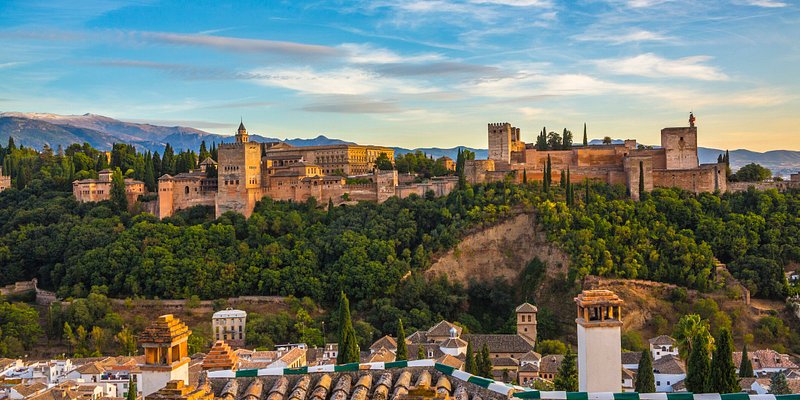 Drive down the Spanish coast
A drive across southern Spain ranks high on the list of most romantic road trips thanks to the endless sunshine, dramatic landscapes, and mesmerizing history around every turn. Nestled in the foothills of the Sierra Nevada mountains, Granada is home to the sprawling Alhambra, where hilltop palaces with reflecting pools and verdant gardens alight the imagination. Andalusian splendor can be found in Córdoba, about two hours away, where a preponderance of Roman and Islamic architecture—like the bridge across the Guadalquivir River and the Mezquita-Catedral, formerly a mosque—stands today as UNESCO World Heritage sites. Sensuality reigns in Seville, a 1.5 hour drive from Córdoba, where bullfighting and flamenco go hand-in-hand. And even more archeological treasures exist in coastal Cádiz, one of the oldest continuously inhabited cities in Europe that sits 1.5 hours west of Seville. Be sure to explore the 100 watchtowers that were once used to keep an eye out for incoming ships.
Where to stay
The Hotel Sacristia de Santa Ana in Seville is home to quirky details like furnishings hand painted with pastoral scenes and overset with toile de jouy fabric. Appreciate the tiny details, such as the shapes of stars carved into the ceilings, and take advantage of its enviable location in the center of town.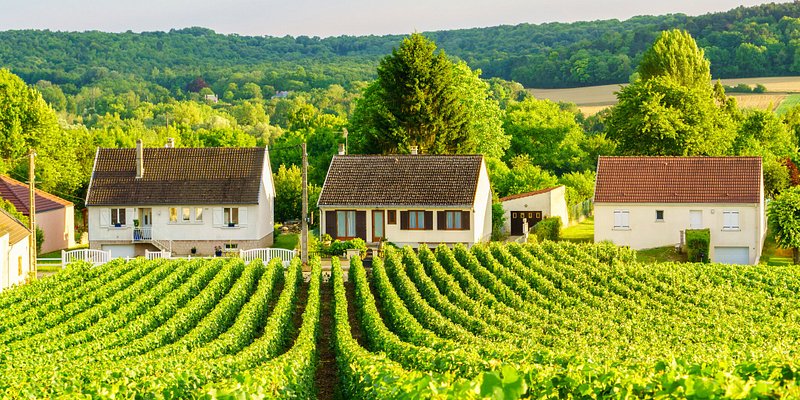 Sip your way through the Bordeaux wine country
Bordeaux intoxicates in more ways than one. Aside from its fame as a wine capital, the region boasts architectural masterpieces like the Place de la Bourse, natural wonders like the English-inspired 18th-century Jardin Public, and sumptuous flavors at Michelin-starred eateries such as Le Pavillon des Boulevards. The main draw, of course, are the wineries. It's hard to go amiss, but two highlights include the 13th-century Chateau d'Agassac, complete with a dreamy castle and wine-paired dinners, and the Jean Nouvel–designed cellar at Chateau La Dominique from where Merlot-based reds—along with rich French cuisine and astounding views—can be enjoyed at the top-floor Terasse Rouge restaurant.
Where to stay
Nowhere is Bordeaux's romance more evident than at the InterContinental Bordeaux Le Grand Hotel. The 1920s landmark drips with neoclassical decadence and rooms are festooned in jewel-toned hues, mahogany furniture, and copious gilding, overlooking monuments like the Grand Theatre. The ultimate spot is the hotel's Roman grotto-inspired swimming pool where a mythological creature's head shoots out a water stream and red, blue, and gold columns add grandeur.