Where to eat Rome's most iconic pasta dishes
Head to any of these restaurants for authentic carbonara, cacio e pepe, amatriciana, and gricia.

By Alexis Mills

7 Jul 2022 • 2 minutes read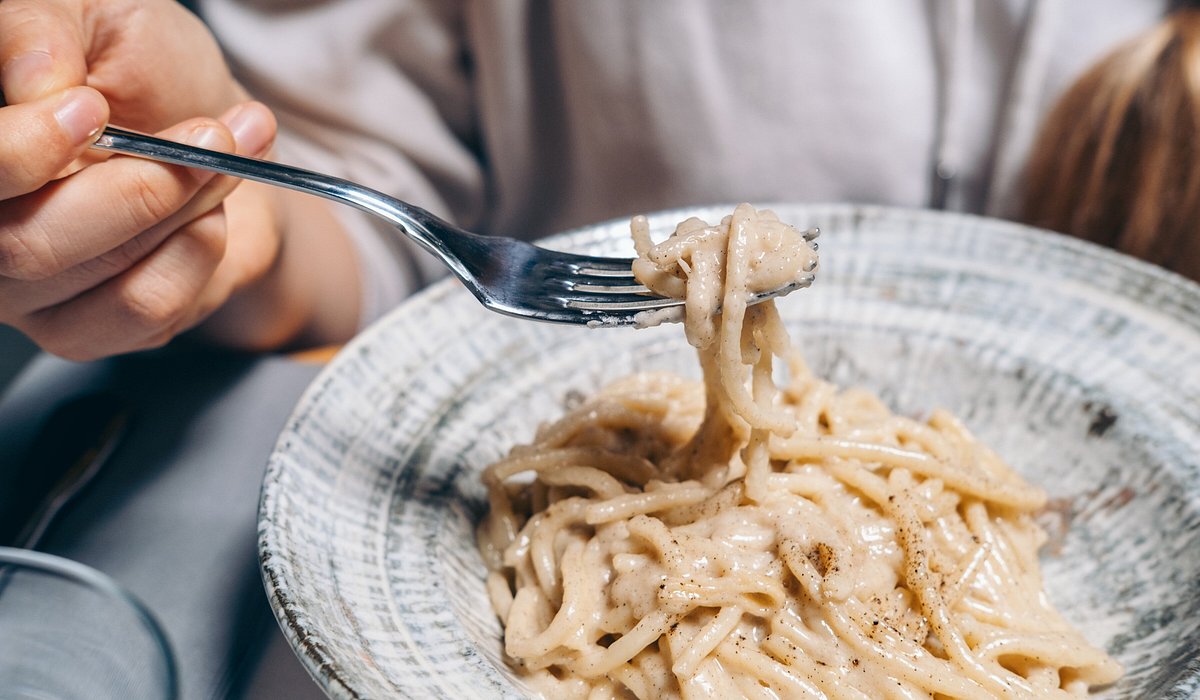 With classics like carbonara, cacio e pepe, amatriciana, and gricia, Italians show us how simple, high-quality ingredients can create divine pasta. These four dishes contain a small list of ingredients that pack a punch, making for minimalist perfection. Here's what to expect from each dish:
Carbonara: Invented in Rome, this delightful mix of spaghetti, egg, bacon, and grated cheese is light yet savory.
Cacio e Pepe: Italian for "cheese and pepper," this dish features spaghetti with just that: pecorino romano cheese and black pepper.
Amatriciana: This spicy tomato pasta has black pepper, dried chiles, pancetta or bacon, and pecorino cheese.
Gricia: The most overlooked of Rome's four famous pastas, this dish includes rigatoni or spaghetti, pecorino romano cheese, black pepper, and pork cheek.
There's no shortage of places to eat these noodles in Rome, but this list will lead you to the best of the best. Below, some traveler favorites where you can try these Roman pasta classics.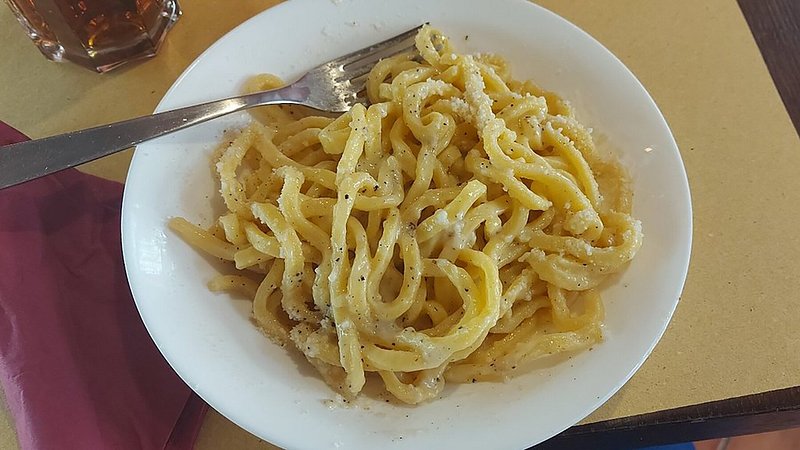 Borghiciana Pastificio Artigianale
Borghiciana proves that Rome's casual, small eateries can provide the most authentic Italian pasta. The carbonara is heavenly with flavorful sauce and guanciale, but each of the four great Roman pastas are delicious, fresh, and homemade.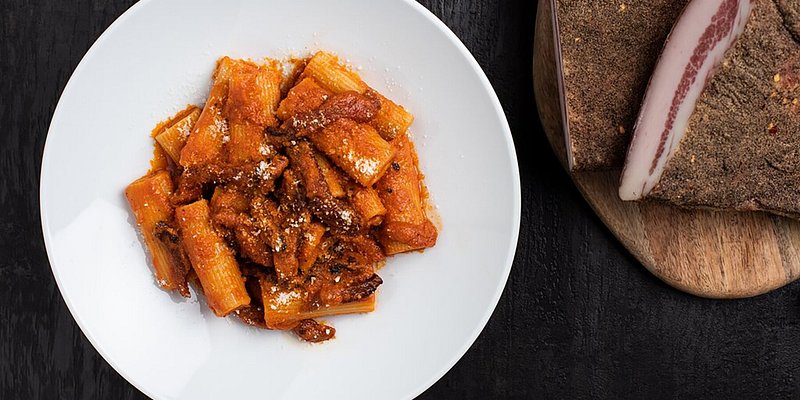 Poldo e Gianna Osteria
Poldo e Gianna Osteria serves traditional yet sophisticated Roman cuisine, with gricia and amatriciana being the favorite dishes. The restaurant is tucked in an alleyway surrounded by plants, which only adds to its dreamy Roman atmosphere.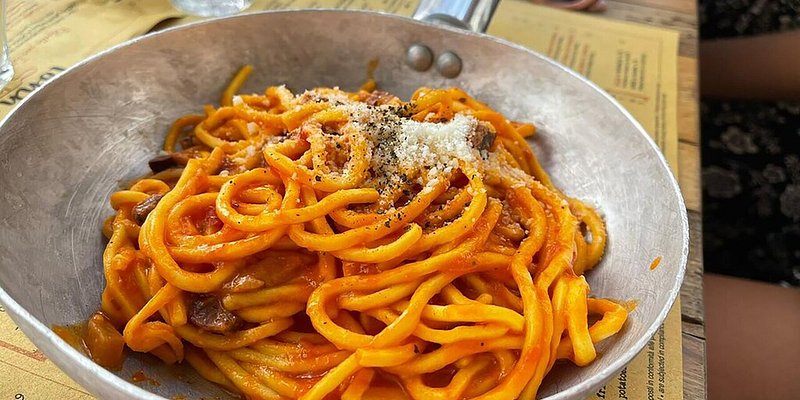 Tonnarello Scala
Tonnarello Scala is famous for its large portions of amatriciana and carbonara, served in large metal pans. Patio seating and live acoustic guitar music make for an only-in-Rome ambiance.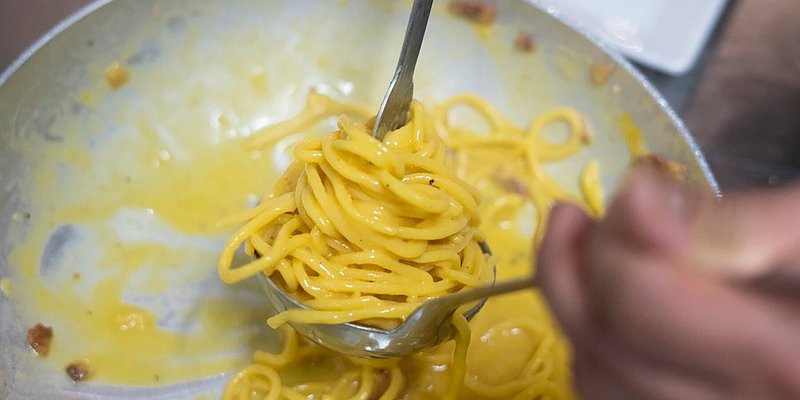 Pasta In Corso
With amatriciana and carbonara that'll make you want to lick your plate clean, the deli-style Pasta in Corso offers quality on the go. Head straight to the counter for a quick bite of homemade Roman pasta.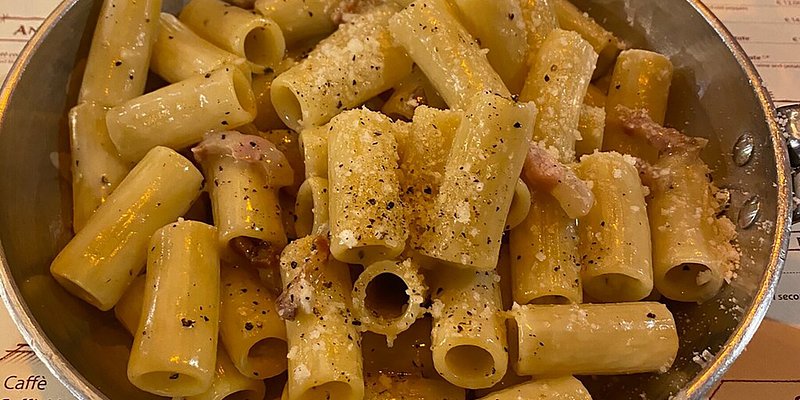 Mastrociccia Osteria Pinseria Bistrot
The charming Mastrociccia Osteria Pinseria Bistrot stands out with red decor, outdoor tables, and traditional dishes that'll have you ordering seconds. Don't miss the popular rigatoni alla gricia and the excellent cacio e pepe.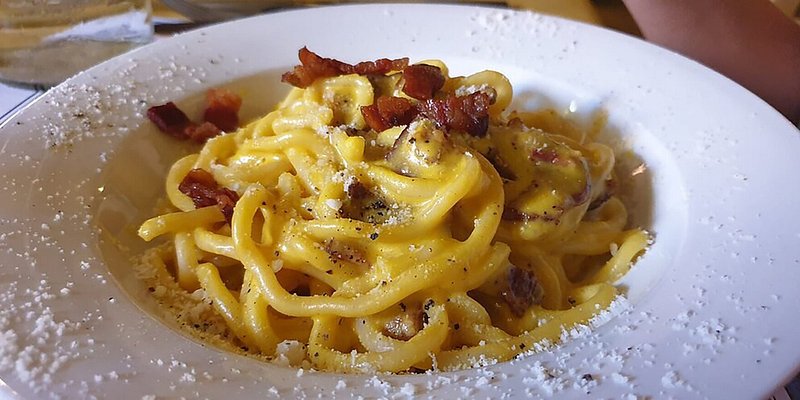 Pasta e Vino Osteria, Torre Argentina
At Pasta e Vino Osteria, you can watch chefs hand-making pasta through the window. The restaurant also lets customers customize their pasta dishes (a rarity in Italy), but the carbonara and cacio e pepe are perfect just as they are.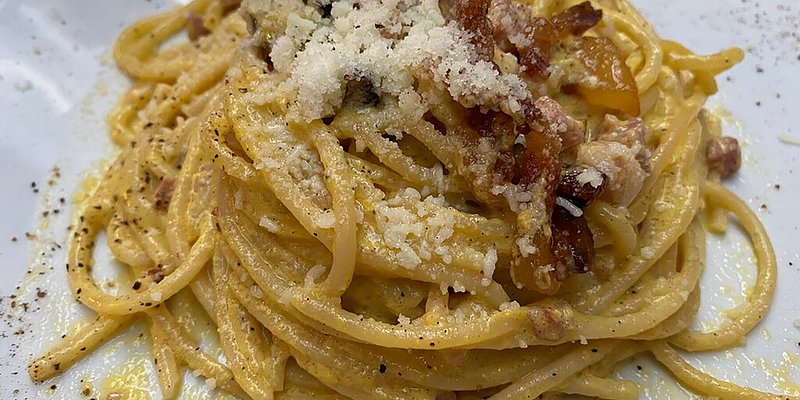 Mimì e Cocò
Conveniently close to Piazza Navona is the must-try Mimì e Cocò. With food described as "out of this world," any pasta will have you gasping with delight from the flavor. But especially the carbonara. While there's usually a wait and you might be compactly sat next to others, the restaurant's liveliness adds to the delicious experience.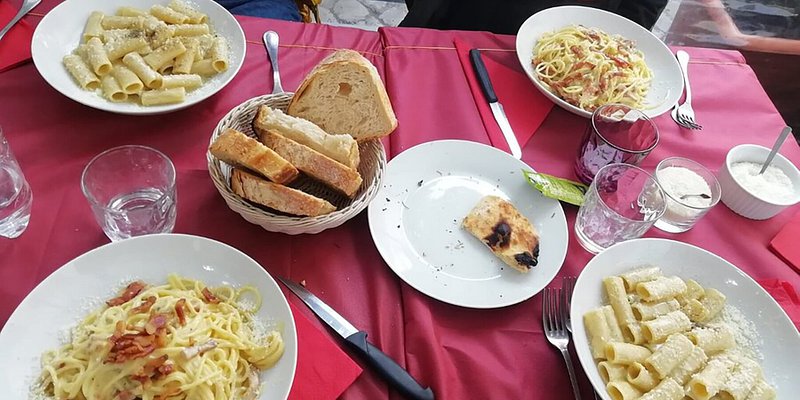 La Tavernetta 29 da Tony e Andrea
La Tavernetta 29 is an easy-going spot with an authentic Italian vibe and some of the friendliest staff. From the casual atmosphere, you wouldn't guess this place serves life-changing pasta. With thousands of reviews, the pasta lives up to the hype, with amatriciana and cacio e pepe being the classic favorites.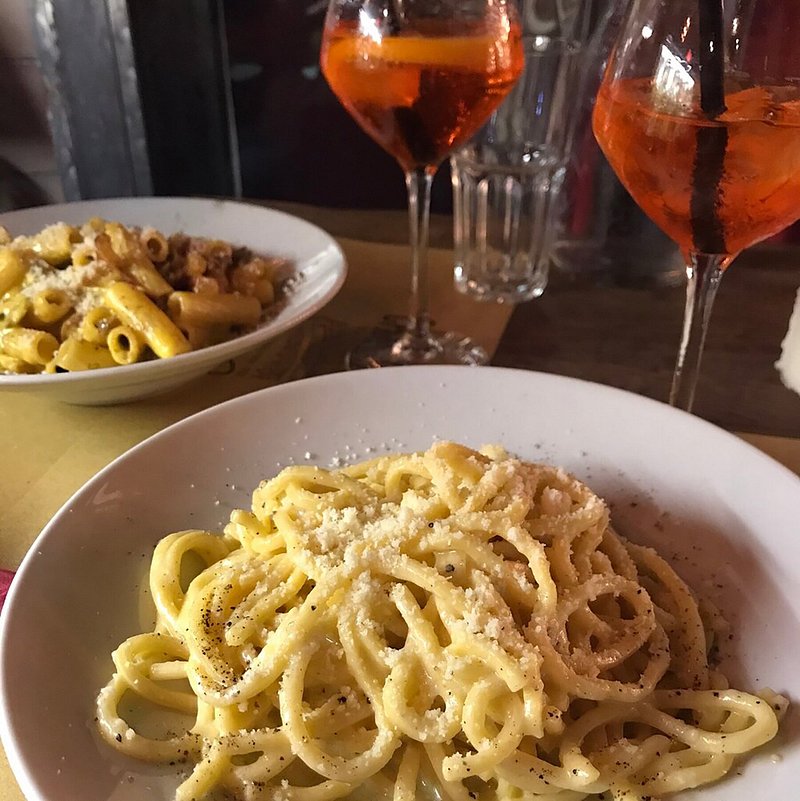 Cantina & Cucina
Located right across from Mimì e Cocò, Cantina & Cucina is even more popular. With a rustic look, the pasta exudes authenticity. The customers rave over the creamy carbonara, best-ever cacio e pepe, and exceedingly delicious gricia.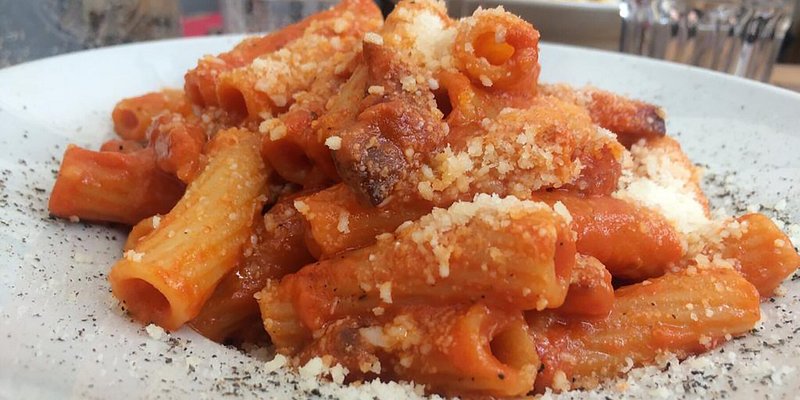 Grazia & Graziella
A favorite in Rome's Trastevere neighborhood, Grazia & Graziella combines Roman tradition with creativity. They serve delicious classics as-is, alongside creative variations like pasta with vegetables, red chicory, and walnuts.