A design-lover's travel bucket list
Fill your next trip with eye-catching art and architecture.

By Esme Benjamin

26 May 2022 • 2 minutes read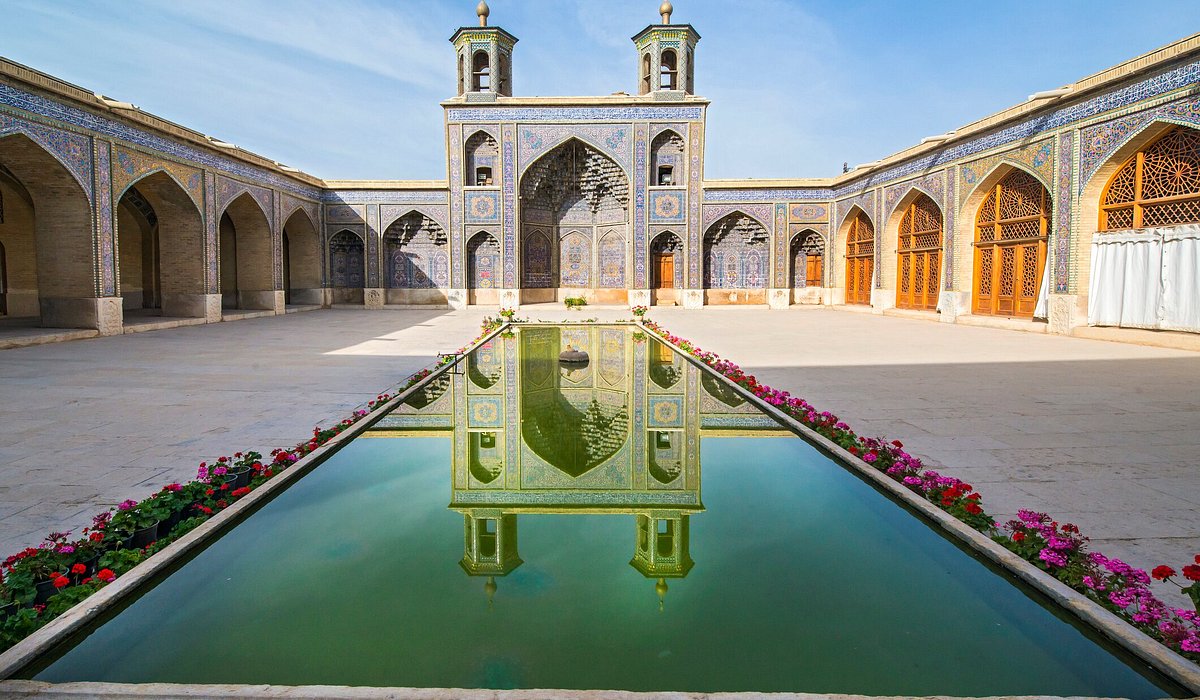 If a deep appreciation for art and architecture drives many of your trip ideas, you're not alone. From museums to mosques, palaces to pyramids, here are six destinations every design-lover should see.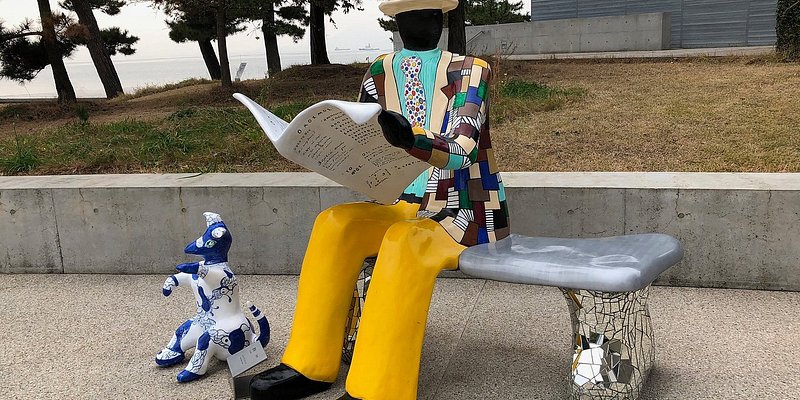 Japan's Art Islands
If you're a contemporary art fan, head to Japan's design-filled archipelago in the Seto Inland Sea. The original and most famous of Japan's art islands, Naoshima (which made headlines in 2021 when a typhoon swept Yayoi Kusama's yellow polka–dotted pumpkin off its pier and into the ocean) found fame with the opening of the Benesse House Museum in 1992. Since then, several more sparsely occupied islands nearby—including Teshima and Inujima—have introduced their own sculptures and museums housing pieces by artists including David Hockney, Hiroshi Sugimoto, Richard Long, and Shinro Ohtake.
Bentonville, Arkansas
The Crystal Bridges Museum of American Art opened in 2011 with an impressive array of U.S. masterworks spread over 50,000 square feet of gallery space. Designed by celebrated Boston-based architect Moshe Safdie, the building itself seamlessly integrates art with the natural landscape just beyond its doors. In between viewing pieces by Georgia O'Keeffe, Asher B. Durand, Maya Lin, and Félix González-Torres, wander through the eight linked pavilions for views of crystal spring–fed pools.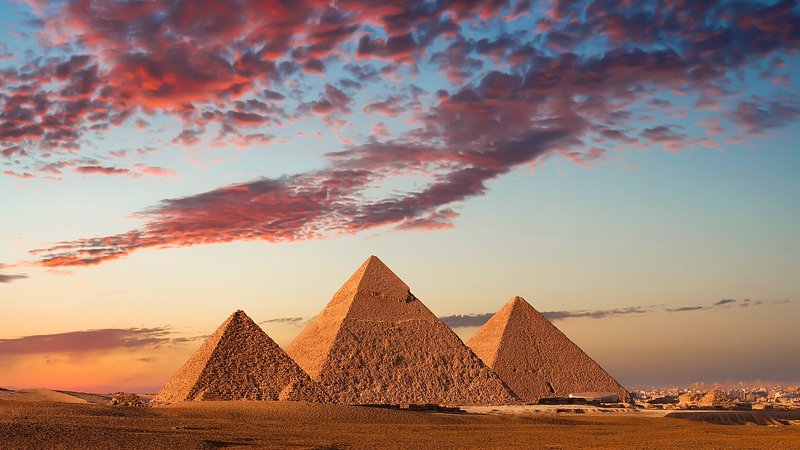 Cairo, Egypt
Though their treasure-filled interiors and limestone facades were plundered long ago, the Pyramids of Giza remain astounding in person. Located where the bustling city of Cairo meets the Western Desert, the meticulously built collection of structures is all that remains of the original Seven Wonders of the Ancient World. To really grasp the incredible feat of engineering, architecture, and design, hire a local guide. Then head to the Egyptian Museum in Cairo proper to view the world's largest collection of Pharaonic antiquities and imagine the grandeur of the pyramids as they must have been, more than 4,500 years ago.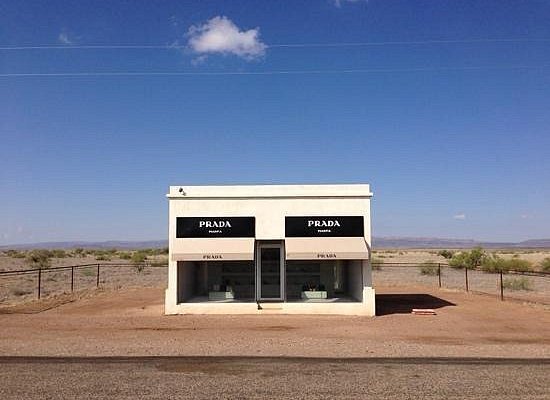 Marfa, Texas
It's nothing but open road and tumble weeds on the way to Marfa, one of America's preeminent art destinations. Minimalism artist Donald Judd put Marfa on the map when he moved there in 1971 and opened the Chinati Foundation, a live-work compound that lured other artists to this laid-back area of west Texas. In the age of Instagram, however, Marfa is best known for its remote Prada store installation. Visit and you'll also find a town full of galleries, boutiques, casual restaurants, and quirky accommodations like El Cosmico, a glamping spot with airstreams, yurts, and tiny houses.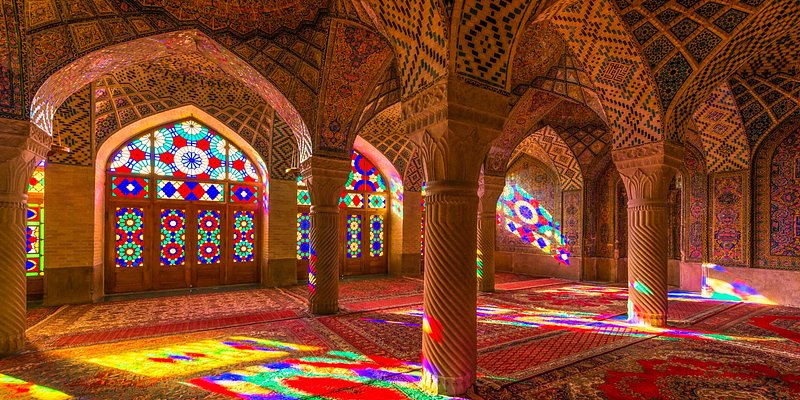 Shiraz, Iran
The Nasir al-Mulk Mosque (also known as "The Pink Mosque") is a famously decorative place of worship located in historic city of Shiraz. Visiting early in the day, when sunlight filters through the stained-glass windows, is like stepping into a kaleidoscope. Then head outside for a peaceful moment by the courtyard pool.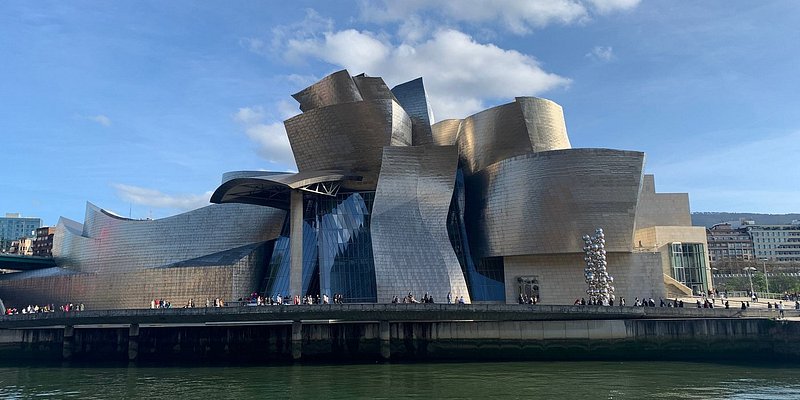 Bilbao, Spain
Designed by Frank Gehry, the curvy, titanium-clad Guggenheim Museum Bilbao is its own artistic spectacle—not to mention the perfect home for an impressive collection of modern art. Expect pieces from the likes of Andy Warhol, Jeff Koons, and Yves Klein, plus a section dedicated exclusively to Spanish and Basque artists. The Guggenheim Bilbao was a controversial addition to this struggling seaport city when it was constructed in the '90s; ultimately, though, the building helped turned Basque Country into a top tourism destination.