5 beautiful places to visit in Italy
Whether you're looking for a sandy beach or an architectural wonder, Italy has it all.

By Sahar Khan

23 Aug 2022 • 3 minutes read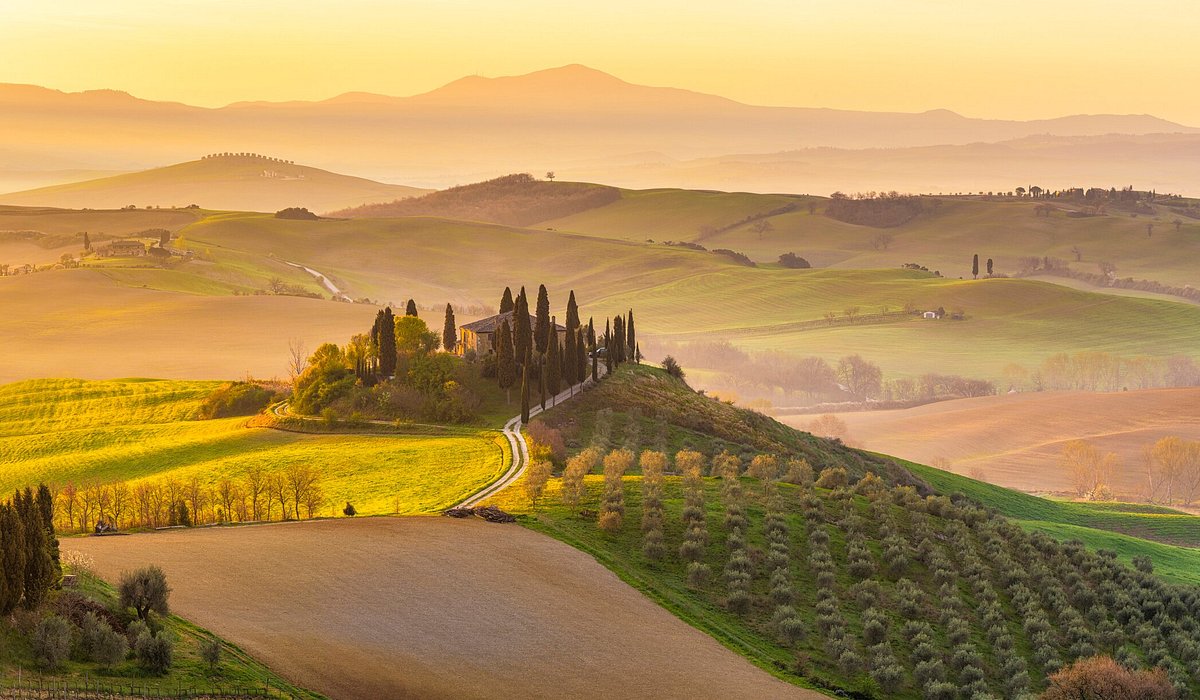 Italy never ceases to impress with its unparalleled beauty. From the Renaissance glory of St. Peter's Basilica in Vatican City to the pastel-painted houses overlooking coastal Portofino, awe-inspiring beauty is everywhere you look in Italy. Here are five of the most beautiful places in Italy—and where to find the most stunning spots in each.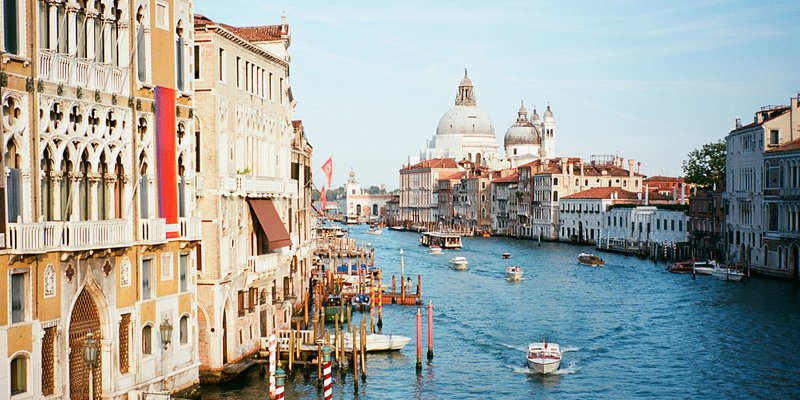 Venice
There is beauty to behold in every nook, cranny, and canal in the Floating City. Piazza San Marco boasts a Renaissance-era clocktower and St. Mark's Basilica, where intricate, colorful mosaics vie for your attention. Even more impressive is the Doge's Palace, once the seat of Venetian dukes, which drips in gold and marble ornamentation and countless works of art. Duck into shops like Scriba for handmade stationery and eateries like Antiche Carampane for simple pleasures like risotto cooked with cuttlefish ink, a Venetian classic.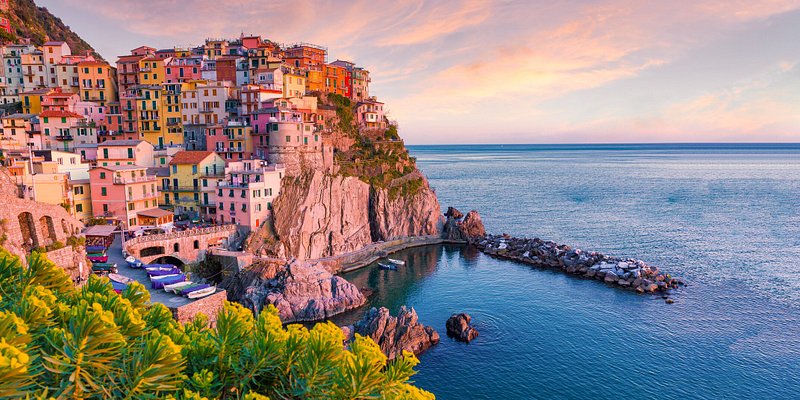 Cinque Terre
Cinque Terre—home to the five iconic, colorful clifftop villages that peek over the Mediterranean Sea—attracts nearly 3 million visitors each year, and for good reason. The Italian Riviera's world-class beaches like Monterosso Fegina Beach and Il Gigante Beach are backed by photogenic pastel facades and lush greenery that terrace down to the white sand or rocky bays below. Beyond the beach, explore Castello Doria, a medieval fortress standing guard on a rocky crag, or pass the time strolling along the idyllic walking and hiking trails that connect the towns. It's important to note that in 2016, local authorities passed an ordinance restricting the number of tourists allowed in Cinque Terre to protect the destination from unsustainable tourism. Visitors must purchase a Cinque Terre Card in order to enter the national park.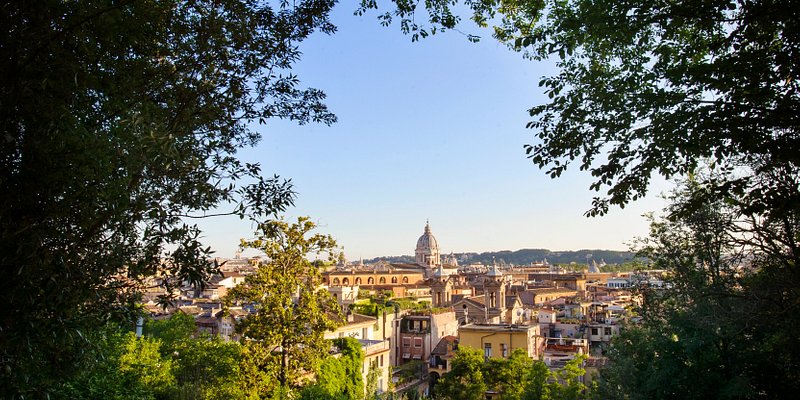 Rome
The Eternal City burns bright even after nearly 3,000 years. Here, the ancient charmingly mixes with the contemporary. World-class cultural sites like Galleria Borghese, the National Gallery of Ancient Art, and the Teatro dell'Opera di Roma celebrate the city's rich art history. Five-star grande dame hotels like Hotel Hassler, located at the top of the Spanish Steps, and the St. Regis Rome, housed in a grand palazzo from 1894, charm visitors with impeccable service. Michelin-starred restaurants and humbler but equally delicious eateries outdo each other in Mediterranean flavors with a twist and classical Italian fare, as seen at Enoteca La Torre and Mamma Angela. Short on time? While Rome wasn't built in a day, you can surely explore it in one. Travel back in time to marvel at the history of the Vatican, Colosseum, Forum, and Patheon with a six-hour guided walking tour.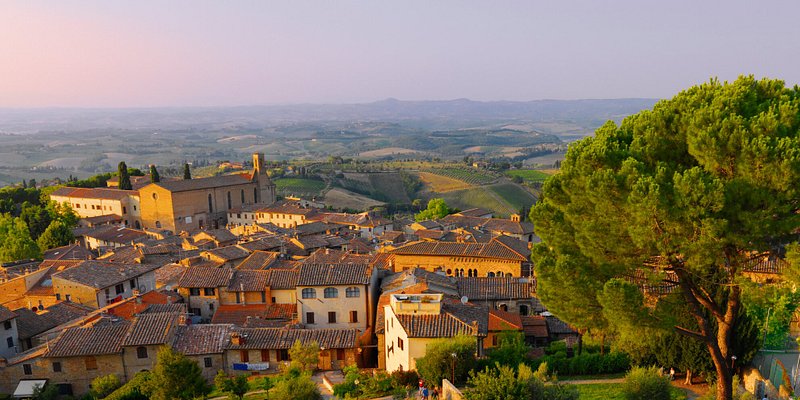 Tuscany
Rolling hills covered with vineyards that produce some of the world's best wines, centuries-old castles turned into luxury hotels, and quaint hilltop towns that drip with history—what's not to love about Tuscany? Wine lovers should visit Castello di Monsanto and Felsina, which specialize in the region's sublime Chianti Classico. Hotels like Toscane Resort Castelfalfi, a 800-year-old castle-turned-luxury resort that boasts a 27-hole golf course, and the Como Castello del Nero, housed in another ancient castle with a modern holistic spa, are luxury accommodations fit for royalty. Towns like Pisa, with its famed Leaning Tower, and Siena, with a sloping main square that hosts medieval-style horse races every year, add unmatched charm to an already mesmerizing region.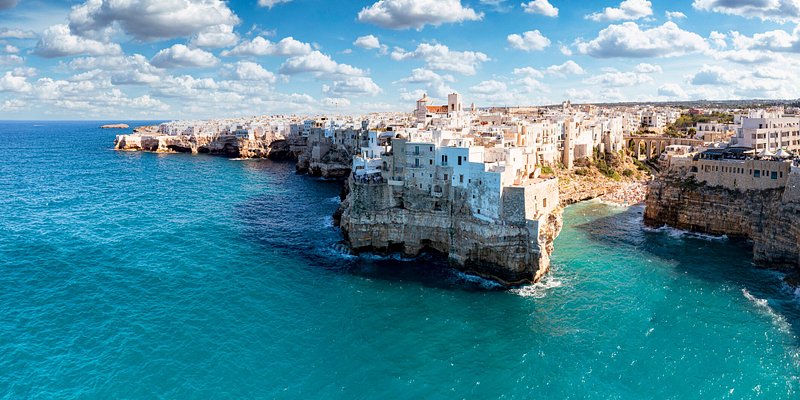 Puglia