The best new things to do in Japan
From shopping to dining, you'll want to bookmark these spots.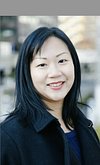 By Melinda Joe

12 Dec 2022 • 4 minutes read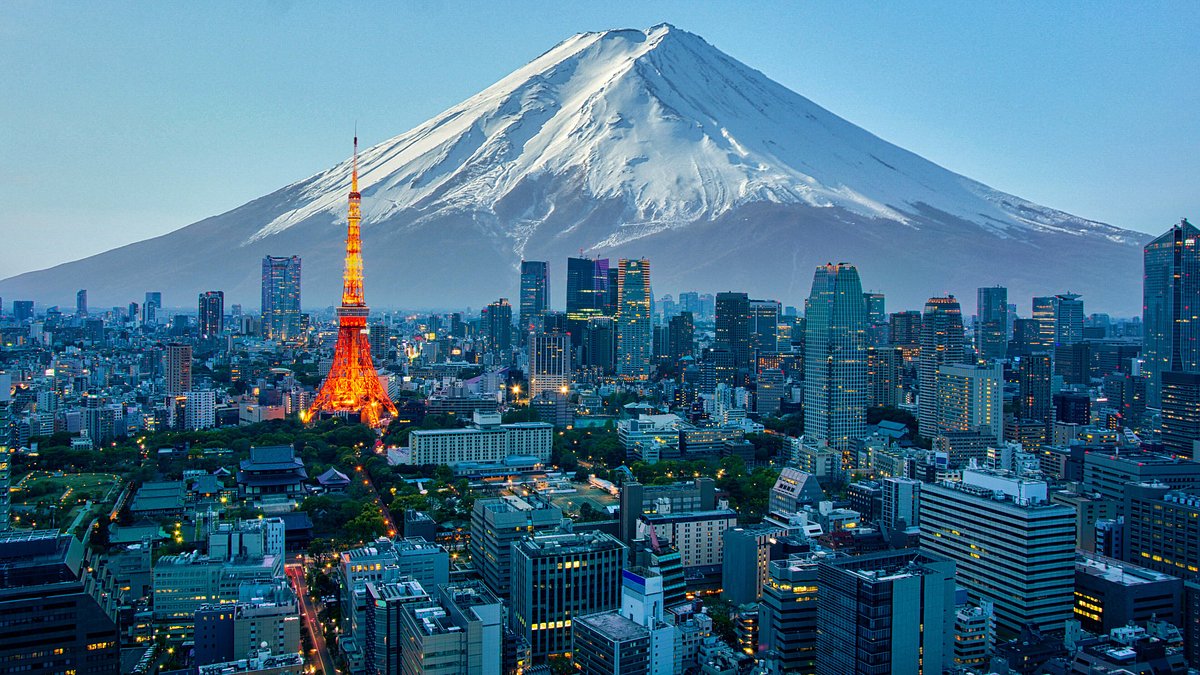 The Land of the Rising Sun is ready to shine once again. After years of COVID closures, Japan has fully reopened its borders to international tourists. Visa exemptions have been restored for 68 countries including the United States, and PCR tests are no longer necessary with proof of three vaccinations. Bear in mind that masks are still ubiquitous indoors and on public transportation, and some businesses may require you to wear one.
First-time and returning travelers alike will find new things to experience, and the favorable dollar-to-yen exchange rate means that there's never been a better time to visit. Below, we've listed our favorite new hotels, restaurants, and attractions in Tokyo, Kyoto, and Osaka, as well as a can't-miss installation on the art-centric island of Naoshima.
Tokyo
Shopping
Tokyo has witnessed dramatic changes, thanks in part to large-scale development projects planned before the pandemic. The fashion haven of Shibuya is now home to sprawling megacomplexes like Miyashita Park and the Shibuya Scramble Square, which features an observation deck on the roof of a 46-story skyscraper.
Hotels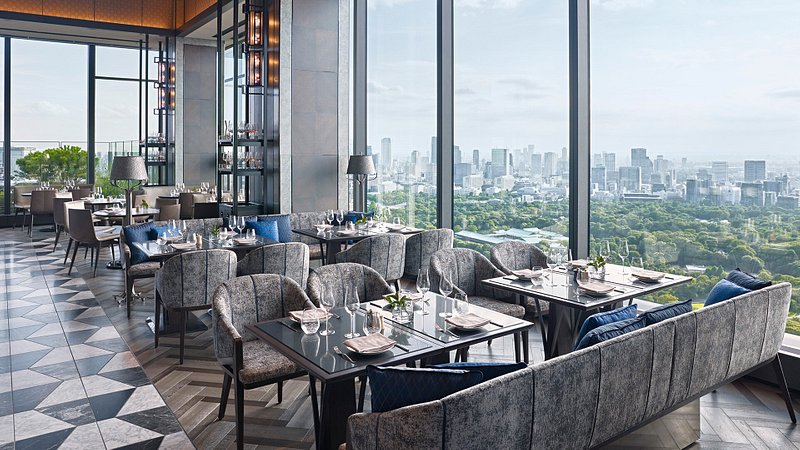 New hotels have brought cosmopolitan flair to the city's business districts, with pet-friendly suites and dining at Kimpton Shinjuku and The Edition Tokyo's glitzy Gold Bar—plus the brand-new Jade Room in Toranomon. Near the Imperial Palace, the Four Seasons Otemachi has emerged as a culinary hub offering Michelin-starred French dining at Est, wood-fired pizzas at Pigneto, and swanky cocktails at Bar Virtu.
Restaurants
The capital remains a culinary powerhouse with 203 Michelin-starred venues, and exciting new concepts are pushing the dining scene forward. Two-Michelin-starred chefs (and best pals) Zaiyu Hasegawa of Den and Hiroyasu Kawate of Florilege teamed up to launch the joint venture Den Kushi Flori. The counter-seating-only eatery serves playful mashups such as tacos stuffed with firefly squid and marinated red cabbage drizzled with vinegared miso.
Fermentation is the cornerstone of the genre-blending cuisine at Acid, led by rising-star chef Tomoya Kodama. Other high-profile openings include Gucci Osteria da Massimo Bottura, which explores the food culture of Japan through the lens of the Italian kitchen, and Virgilio Martinez's Maz, where Tokyoites can get a taste of contemporary Peruvian cuisine. Opened last year, Daniel Calvert's Sezanne has become a must-go among food lovers for signatures like crispy-scaled tilefish with sauce americaine.
Bars
On the drinks front, sustainable cocktails are on the menu at Ash, a zero-waste café and bar collaboration between bartender Shingo Gokan and barista Taka Ishitani. Try the martini: a blend of gin and housemade vermouth spiked with surplus herbs, garnished with a cube of lemon-spiked olive paste made from olives that have been used to infuse other spirits.
Kyoto
Hotels
Investment has broadened Kyoto's range of accommodations, particularly at the higher end. Among the most notable is Hotel the Mitsui, a 161-room property built on the grounds of Mitsui family's former residence, where sumptuous rooms overlook a beautifully landscaped interior garden; suites offer a view of Nijo Castle. The hotel also stands out for the marvelous pools in its subterranean thermal spring spa, filled with water from a 1,000-meter-deep source.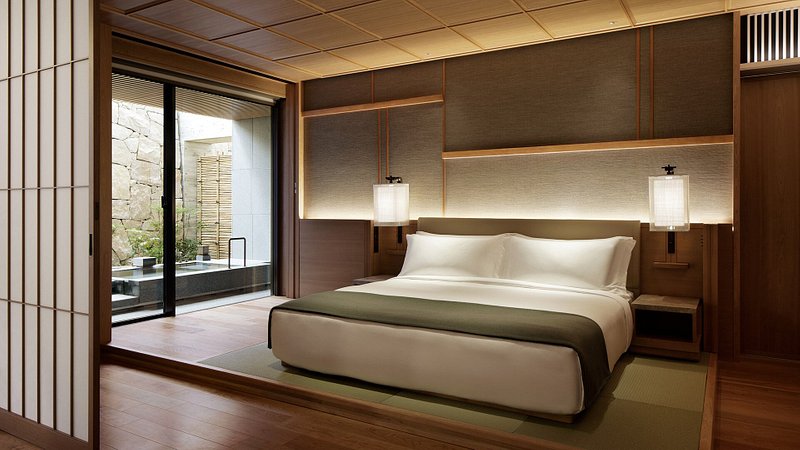 Over in the historic Gion district, boutique hotel The Shinmonzen combines Japanese and Western sensibilities in an art-filled structure designed by Tadao Ando overlooking the Shirakawa River. Near the famed Nishiki Market, The Ace Hotel has brought hipster energy to downtown Kyoto with craft cocktails, coffee, tacos, and DJ nights. Farther north near Kiyomizu Temple, Maana Homes will open three new suites in November; the modern interiors showcase Japanese craftsmanship with washi-paper covered walls, hand-woven bamboo latticework, and deep ceramic tubs. Occupying a row of refurbished wooden townhouses, the complex encompasses the stylish Kissa Kisshin café and POJ Studio, a retail space and workshop offering lessons in kintsugi, the art of mending pottery with lacquer and powdered gold.
Restaurants
These days, creative cuisine is flourishing all over traditionally conservative Kyoto. Trendy new additions like Koke are building on the success of restaurants such as Nordic-inflected Lurra and Il Garage, a hidden gem specializing in modern Italian cooking with only two tables. Toki, inside Hotel the Mitsui, serves delicate Japanese-French fare inspired by the region's landscape, while the six-seat Chef's Table by Katsuhito Inoue melds influences from Italy, Spain, and Japan. Located on scenic Lake Biwa, an hour outside of the city, restaurant Sower has become a hot destination for contemporary dining since opening in April.
Attractions
One of the country's most anticipated openings this year, Ghibli Park begins welcoming visitors on November 1. Not to be confused with Tokyo's beloved Ghibli Museum, which was saved from pandemic-induced closure by a crowdfunding campaign, the new theme park is situated on a 17-acre site about two hours from Kyoto by train. Three areas will open in 2022—Ghibli's Grand Warehouse, the Hill of the Youth (inspired by movies such as Howl's Moving Castle and The Cat Returns), and Dondoku Forest (an homage to My Neighbor Totoro)—with two more, the Valley of the Witches and Mononoke Village, slated to follow in 2023.
Osaka
Hotels
Down-to-earth Osaka has gotten a style upgrade with the launch of Japan's first W Hotel, housed in a sleek, black tower in the heart of bustling Shinsaibashi—a short walk from the neon-lit street-food hub of Dotonbori.
Attractions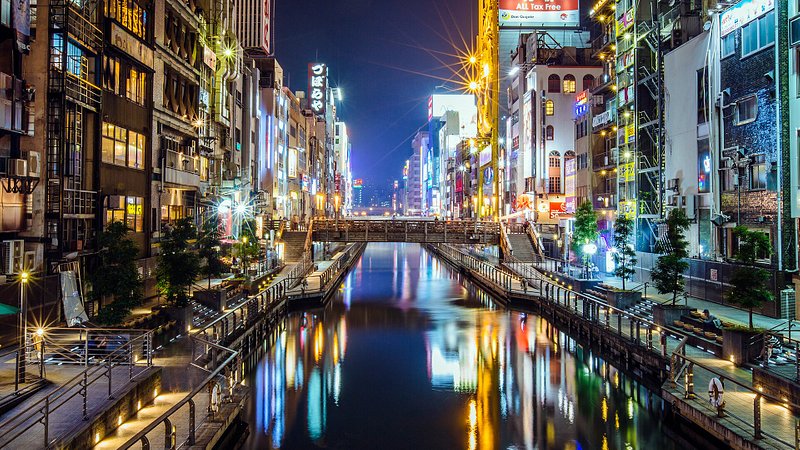 On the other side of town in Kita Ward, the Nakanoshima Museum of Art opened its doors in February 2022 after four decades of planning. A vast cultural center, the complex is fitted with large exhibition rooms and atriums to show works from the museum's collection of more than 6,000 modern masterpieces.
Naoshima
Attractions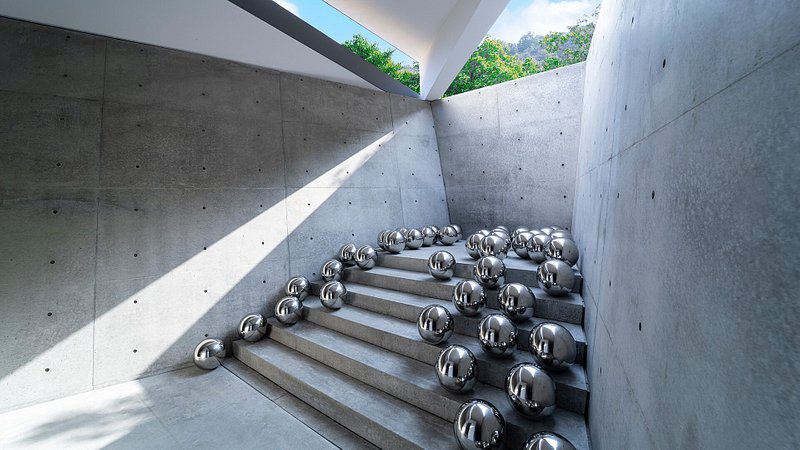 The Benesse Art Site on the island of Naoshima, in Kagawa Prefecture, made headlines last August when a typhoon washed away the museum's emblematic spotted-yellow pumpkin by Yayoi Kusama. Thankfully, a recreation of the sculpture was returned to its original location at the edge of a pier earlier this month. A new Kusama installation, the marvelous "Narcissus Garden," features 1,700 mirrored balls, some of which float on the surface of the pond that stands at the entryway to the museum's recently launched Valley Gallery. The Benesse House museum-hotel hybrid has also launched a permanent gallery dedicated to 30 contemplative works by artist Hiroshi Sugimoto.